Embolectomy Catheter
Double-lumen embolectomy catheters are designed to remove fresh, soft embolism from blood vessels of the arterial system, administration of thrombolytics or anticoagulants and administration of contrasting fluids into blood vessels. 
Embolectomy catheters are sterile, single-use medical devices. They are visible in X-ray imaging and are fully biocompatible.
Packaging: Single packed, sterile

Unit: 5 EA / box
Materials

Special compound of polyamide and polyurethane gives catheter superior strength and resistance to kinking.
Certified German Quality

- easy and effective handling
- high reliability and suitable for all patients independent of their size
- smoothly coated wire with high strength and good flexibility
View full details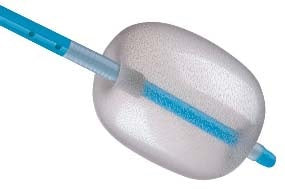 Worldwide Shipping

We ship our products worldwide. All products will be sold ex work from Karben, Germany.